Luxury Kitchen Showroom Southampton
Bespoke Kitchen Design For Southampton
If you are looking for a luxury new kitchen, visit our kitchen showroom in Southampton. Here you will discover inspiring kitchen designs, professional advice, and a reliable, honest service to our clients. As a Member of the KBSA (Kitchen & Bathroom Specialists Association), as well as experts in German kitchen furniture, we are certain we have something to suit both your taste and budget. Whether you are looking for a replacement kitchen, a kitchen extension to enhance your living space, or else working with architects on a completely new home, Totally Kitchens can assist at all stages of the process.
Leading British And German Kitchen Brands
At Totally Kitchens Southampton, we pride ourselves on offering beautiful, yet practical kitchen designs, along with unmatched fitting service. We will gladly take care of everything from complete kitchen installation to plastering, tiling, decorating, and more. With bespoke kitchen prices starting from £12,000, we offer stunning German kitchens from leading brands Warendorf, Brigitte, and Ballerina. Alternatively, for a more traditional kitchen look, we offer the British brand Richmond and JJO kitchens, which specialise in the popular Shaker kitchen style. You can see each of our kitchen brands on display in our Southampton kitchen showroom. We also offer kitchen appliance brands including Miele, Neff, Siemens, Bosch, AEG, and Caple.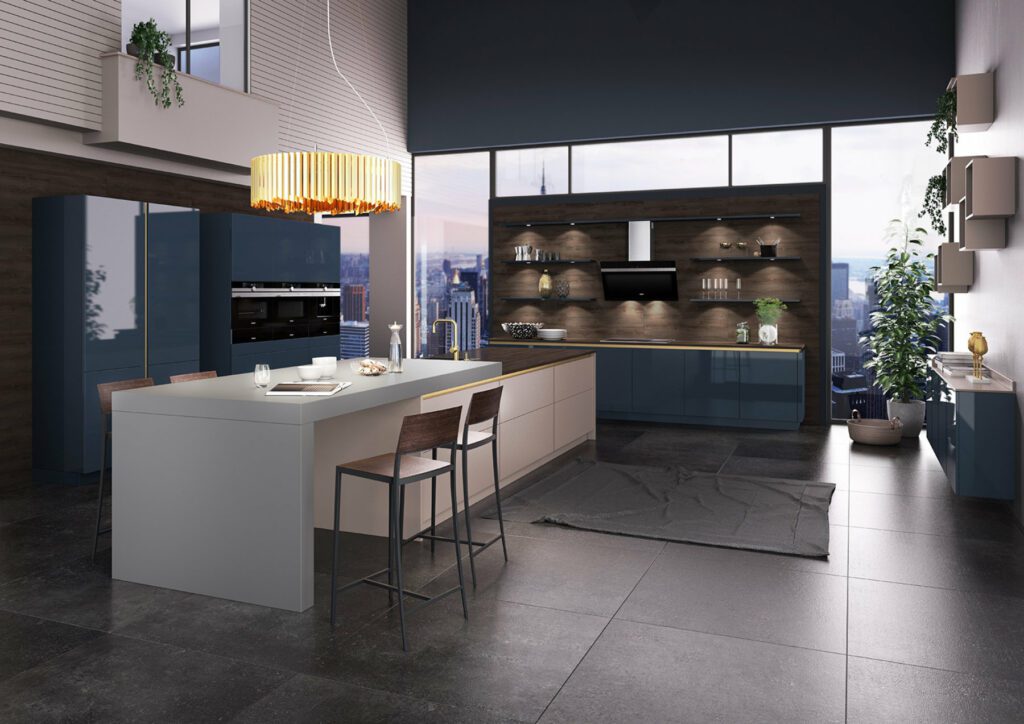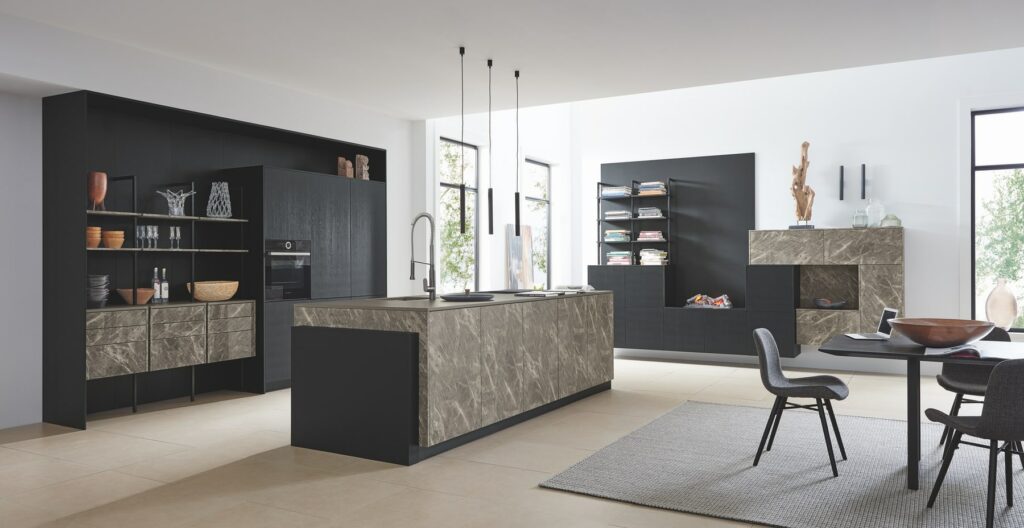 German Kitchen Innovation, Quality & Value
German kitchen manufacturers offer some of the world's leading kitchen furniture and product innovation. They enjoy a well-deserved reputation for exceptional quality! This includes a generally unmatched quality of product, i.e., the way the kitchen furniture is put together, the materials used, and the accuracy of construction. The German kitchen reputation for quality and precision even extends to service and delivery- kitchens arrive complete and on time, and it is exceptionally rare for us to receive a kitchen where a part is missing or broken. At Totally Kitchens Southampton we trust in the brands we offer our clients, we delight in the design opportunities they afford us, and we are certain our kitchens offer excellent value for money.
Southampton Kitchen Showroom
We look forward to welcoming you into our stunning Southampton kitchen showroom! Here, we encourage you to get hands-on in exploring our beautiful range of kitchen products, styles and finishes. Touch the doors, feel the luxury, and view our full collections, with any kitchen finishes not on display available to view as samples. Our kitchen showroom in Southampton is certain to inspire, and the perfect place to begin discussing ideas and possibilities for your brand new kitchen project!
Opening Hours
Tuesday: Friday: 9:30am – 5pm
Saturday: 9:30am- 4pm
Monday & Sunday: Closed
Totally Kitchens Service Areas
Showroom Amenities
Our kitchen showroom in Southampton is fully equipped to welcome all visitors. We have private on-site parking a short distance from the showroom entrance. Children are very welcome and we have WIFI to help keep them entertained.
Discover Our Range Of Styles