Luxury Kitchen Showroom Near New Forest
Are you looking for a standout kitchen showroom near New Forest? Look no further than Totally Kitchens, your leading experts in crafting beautiful and bespoke kitchen spaces. Within our captivating showroom you'll find a wealth of kitchen styles that both inspire and impress, along with expert guidance and a commitment to providing an honest, top-tier service. As experts in German kitchen craftsmanship, we're confident in our ability to work according to your aesthetic preferences and budget. Whether your project involves upgrading your current kitchen, expanding it to enhance your living area, or collaborating with architects for a brand-new home, Totally Kitchens is equipped to support you through it all.
Showcasing Quality British and German Kitchen Manufacturers
At Totally Kitchens we are synonymous with elegant, functional kitchen designs and an unparalleled installation service. Our comprehensive approach includes managing the entire process, from the smallest design details to the final touches of your kitchen fitting. Our bespoke kitchen offerings begin at £12,000, featuring exquisite German kitchens from renowned manufacturers such as Warendorf, Brigitte, and Ballerina. For those who favour a more traditional kitchen look, we also present the British brands Richmond and JJO, known for their signature Shaker-style kitchens. Experience each of these brands firsthand in our kitchen showroom near New Forest!
Innovative German Kitchen Craftsmanship
German kitchen manufacturers are renowned for being at the forefront of kitchen furniture and innovation globally. They boast a well-earned reputation for outstanding quality, reflected in their high product standards, including careful assembly, choice of materials, and precise construction. The reliability and precision of German kitchens extend to their service and delivery as well, with complete, timely arrivals of kitchen units, and it's a rarity for us to encounter any missing or damaged parts.
Our excellent range of German kitchens is available to view at our kitchen showroom near New Forest. At Totally Kitchens, we place our trust in the brands we offer our clients, making the most of the design possibilities they provide, and are confident that our kitchens represent exceptional value for money.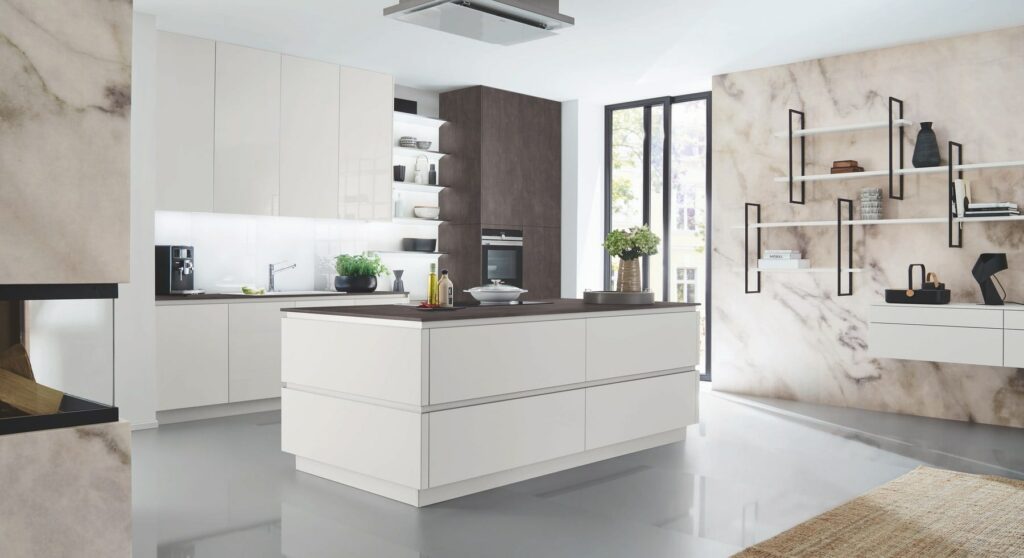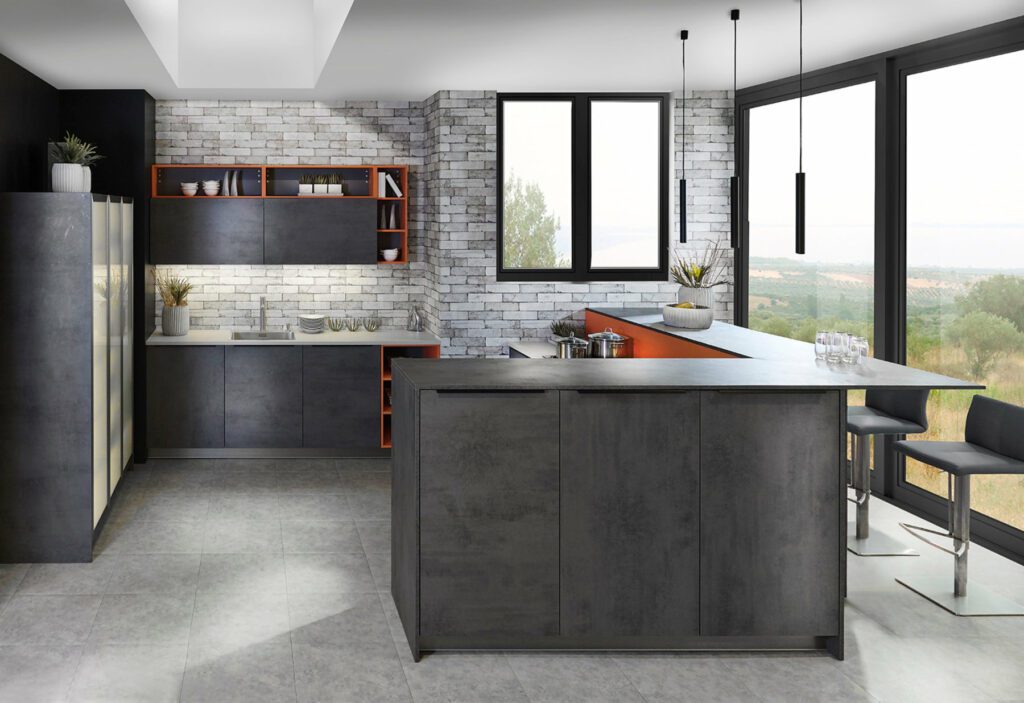 Explore Quality Products at our Kitchen Showroom Near New Forest
We encourage a visit to our stylish kitchen showroom near New Forest, where a wide array of options awaits to meet your needs. Conveniently located in Southampton, our showroom features lifelike displays that are sure to inspire your new kitchen project. Feel free to explore, engage in conversation with our designers, or book our complimentary design service, which is available by prior arrangement for an in-depth discussion of your kitchen plans.
At Totally Kitchens, we're advocates for the transformative impact of a thoughtfully designed kitchen. It should be the heart of your home, reflect your personal style, adapt to your lifestyle, and enhance your cooking experiences. Visiting our kitchen showroom is an ideal starting point to bring this vision to life in your home.
Kitchen Appliances and Worktops
Alongside our extensive range of kitchen furniture, we also provide a wide selection of kitchen appliances from top-tier brands like Miele, Neff, Siemens, Bosch, AEG, and Caple. Our kitchen showroom near New Forest features a demonstration kitchen equipped with operational appliances, allowing you to explore their various functions and capabilities for yourself. This hands-on experience helps us steer you towards the appliances that best fit your lifestyle, needs, and budget. For worktops, we offer a large collection of samples from leading names such as Corian, Silestone, Caesarstone, and CRL, ensuring our showroom has everything you need to create your ideal kitchen space.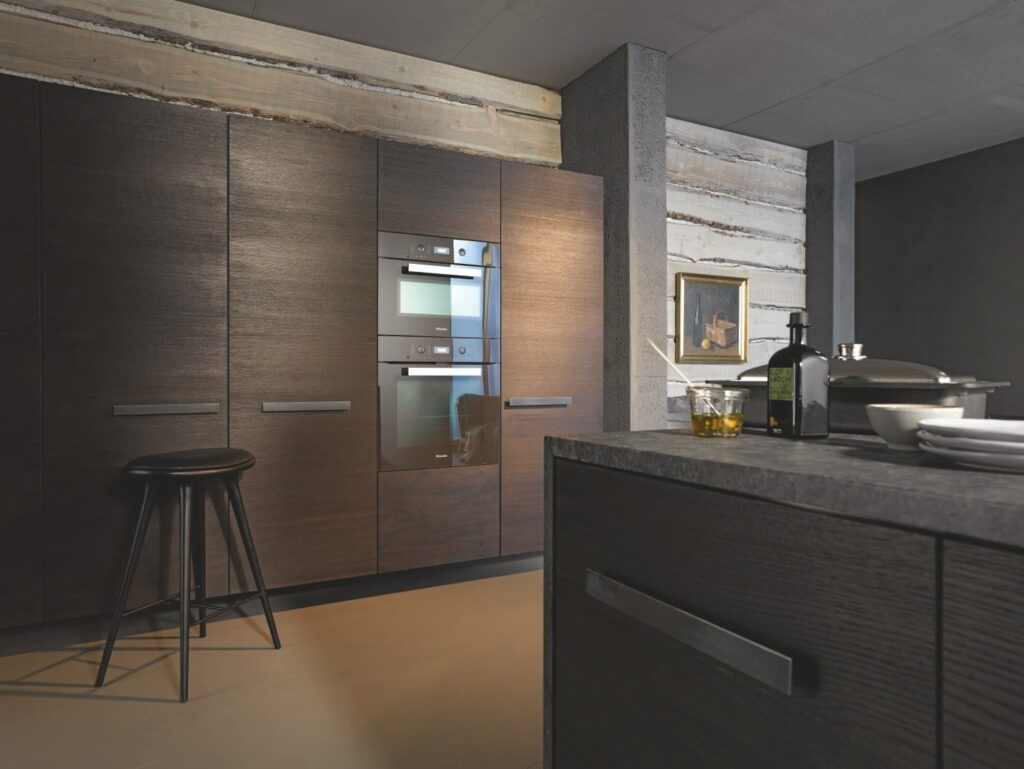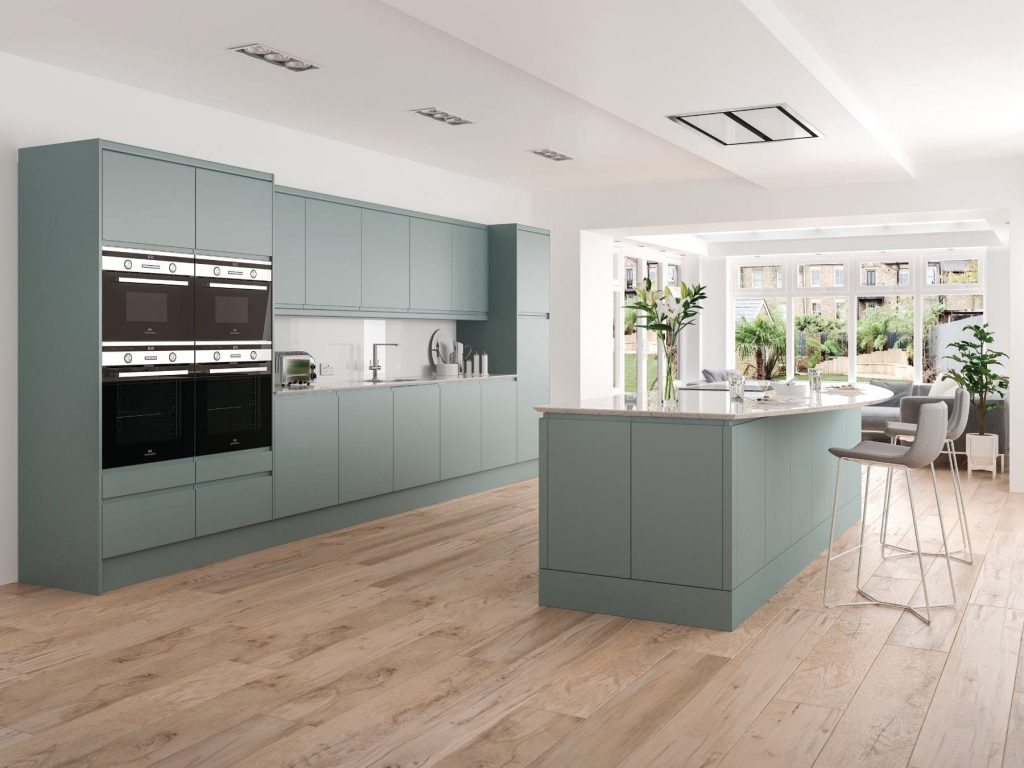 Discover the Latest Innovations in Kitchen Design
At Totally Kitchens, our adept team is committed to staying ahead of the latest developments in kitchen design. Our displays are regularly updated to showcase the newest trends, from clever storage ideas to state-of-the-art kitchen appliances. A visit to our kitchen showroom near New Forest is an opportunity to be among the first to witness the newest and most exciting advancements in kitchen design. This allows you to create a unique kitchen that will remain on-trend and modern-looking for years to come.
Expert New Forest Kitchen Design
To ensure a design that is perfect for you, we offer in-depth complimentary kitchen design consultations. We can visit your home, take measurements, and begin brainstorming ideas with you. Alternatively, you can bring a builder's or architect's plan to our kitchen showroom near New Forest, and we can collaborate there. Our experienced New Forest kitchen design team excels in creating bespoke designs that are individually tailored to each customer's unique style and needs. We are experienced in not only in listening to your desires but also in asking the right questions to uncover both your wants and needs.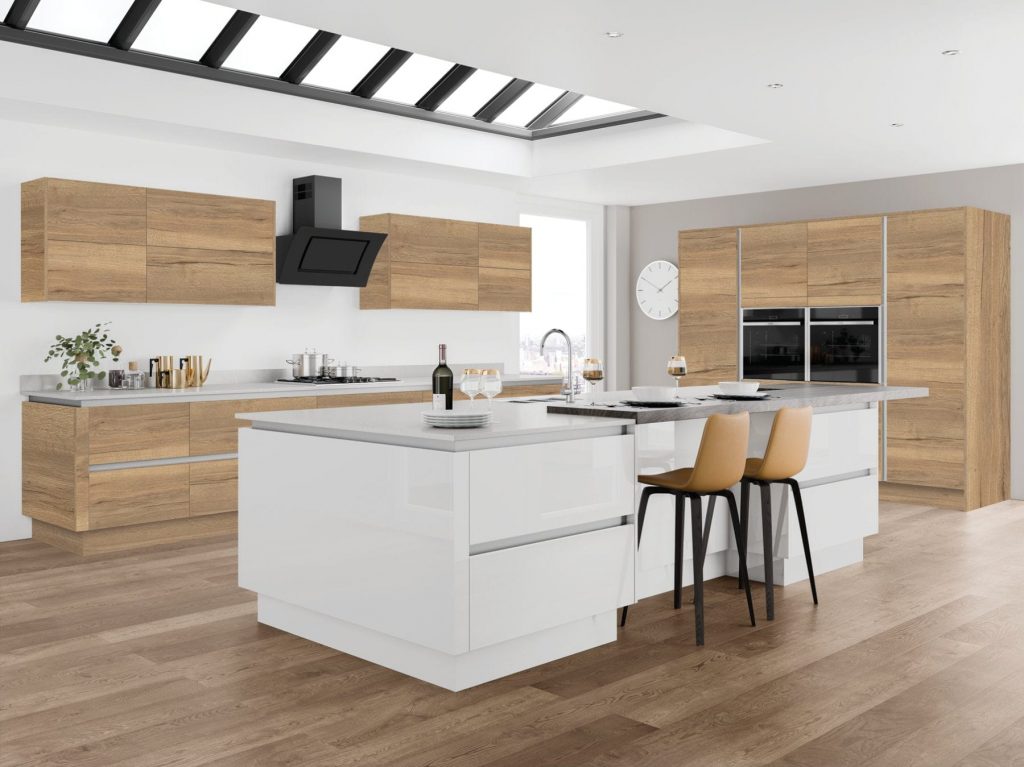 Bespoke Kitchen Designs Tailored To You
Envision a kitchen that perfectly embodies your character, complements your lifestyle, and elevates your cooking experiences – this is exactly what Totally Kitchens can offer you. Our custom New Forest kitchen designs are more than just constructing spaces; they are about crafting a space you'll love to cook, dine, socialise, and create cherished memories in.
Our kitchen design specialists are adept in both traditional styles and modern trends, injecting creativity into every aspect of your kitchen. We achieve a harmonious balance of aesthetics and functionality, ensuring your kitchen is not only visually captivating but also exceptionally practical.
Comprehensive Kitchen Installation Service
At Totally Kitchens, we take pride in our comprehensive kitchen installation service, unparalleled in its inclusivity. Our service extends to all related kitchen works, including flooring, tiling, plastering, and decorating. We also offer a complete package that covers building works. For replacement kitchens, we handle the removal and disposal of your old kitchen, repair any flooring, and re-plaster as needed, including ceilings for new lighting fixtures. Rest assured our dependable team of local kitchen fitters has the necessary expertise to guarantee a seamless kitchen fitting process.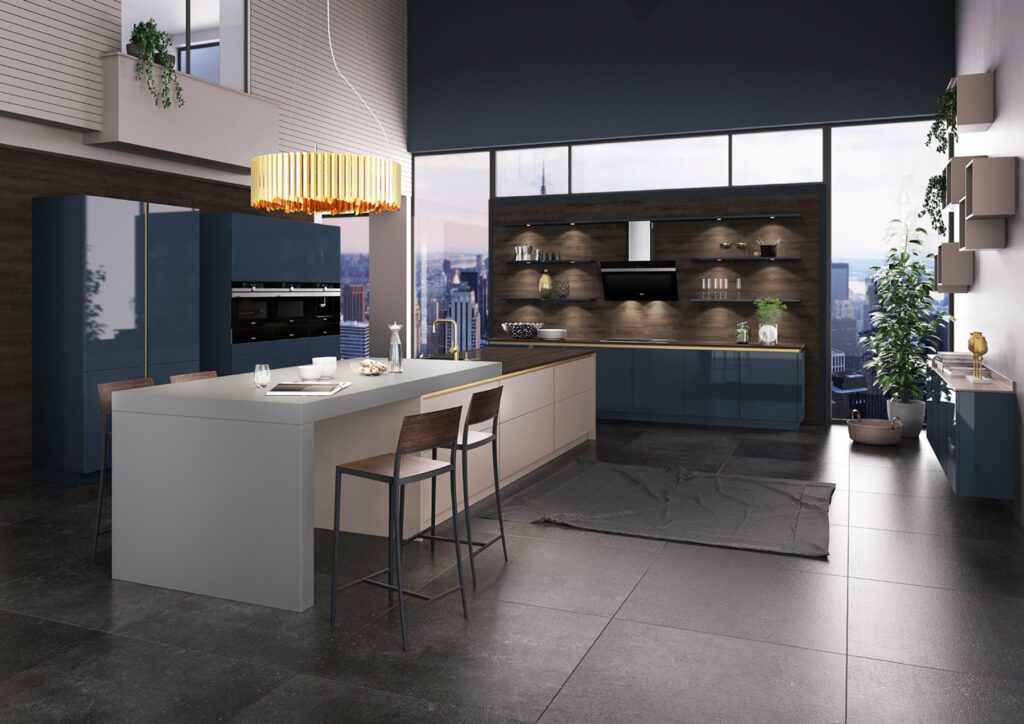 Want To Know More?
Are you eager to create a kitchen space that makes all your practical and aesthetic kitchen dreams a reality? Contact us today for an unmatched service wherein we are wholeheartedly dedicated to designing and installing your ideal space. We await your visit to our luxury kitchen showroom near New Forest, where our expert team of designers stands ready to listen to your wants and needs.
Book A Design Appointment