Leading the Way in Southampton Kitchen Design 
Looking for Southampton kitchen design experts? At Totally Kitchens we offer free home kitchen design appointments whereby we visit you at home, measure up your space and start discussing ideas. Alternatively, if you can bring a builder's or architect's drawing to our Southampton kitchen showroom, we can do this here instead. Our trusted and experienced team of Southampton kitchen designers specialise in crafting inspirational and fully-tailored designs, uniquely modelled to match each customer's individual style and requirements. When it comes to kitchen design we know how to listen, but we also know the right questions to ask to establish what you want, as well as what you need…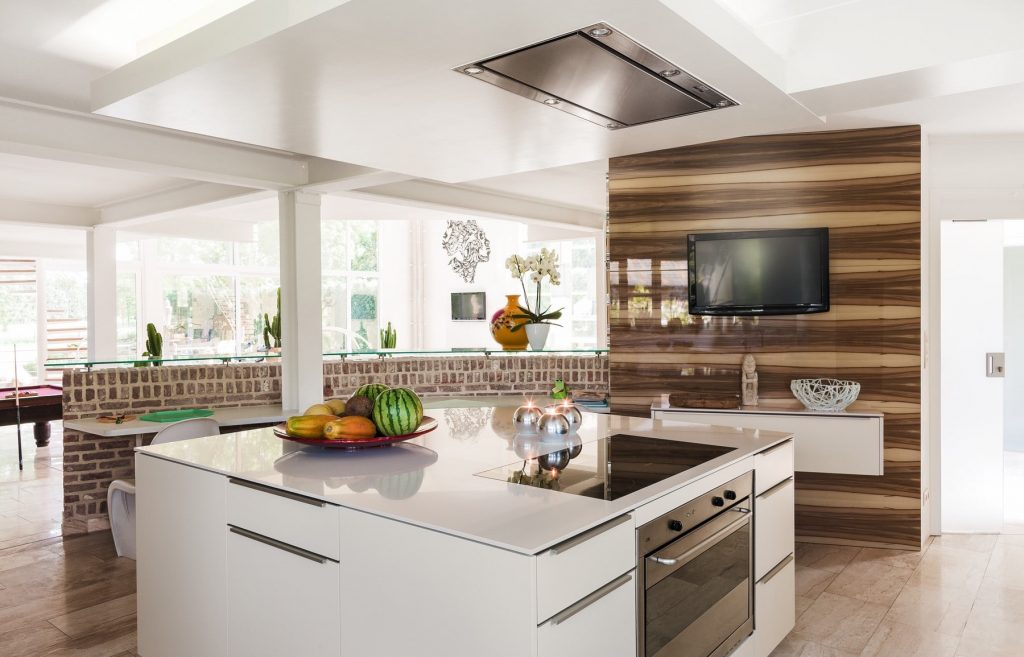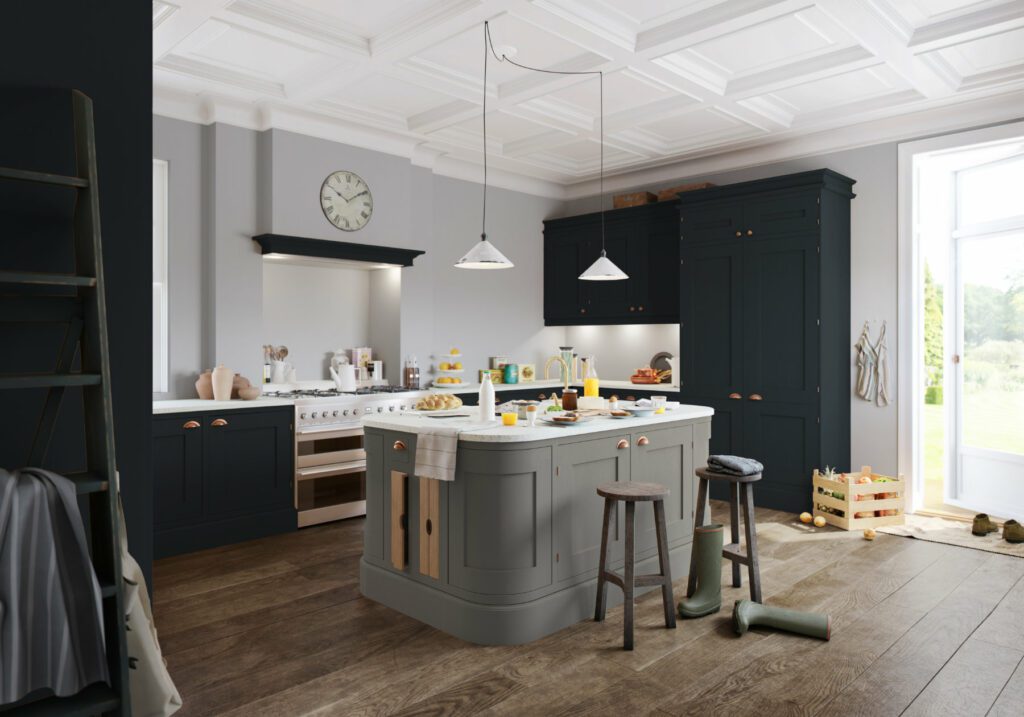 Totally Bespoke Southampton Kitchen Design
…Imagine a kitchen that captures your personality, reflects your lifestyle, and enhances your culinary experience. At Totally Kitchens, that's exactly what we deliver. Our bespoke Southampton kitchen designs are not just about building kitchens; they are about creating the heart of your home – a place where you cook, dine, entertain, and make precious memories.
Understanding timeless classics, as well as staying up to date with the latest kitchen trends, our Southampton kitchen design experts infuse creativity into every nook and corner of your kitchen. We blend form and function seamlessly, ensuring your kitchen is not only stunningly beautiful but also incredibly practical. 
Standout Southampton Kitchen Designers
Our team at Totally Kitchens is the backbone of our success. Made up of industry-leading kitchen designers, each member brings their rich experience, unmatched skills, and a relentless pursuit of excellence to every project. With a flair for innovative design, attention to detail, and commitment to customer satisfaction, our designers ensure your kitchen is nothing short of perfect.
At Totally Kitchens, we foster an environment where creativity thrives, and no idea is too ambitious. Our expert Southampton kitchen designers will immerse themselves in your vision, bring their insights and innovation to the table, and craft a design that surpasses all your expectations.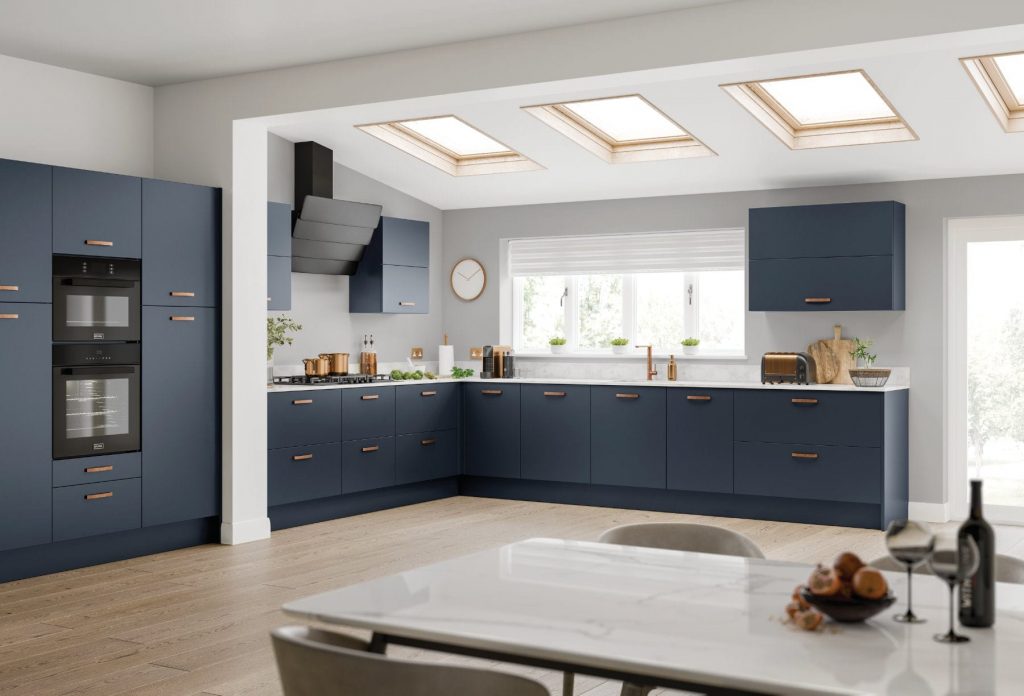 Fully-Tailored Kitchen Designs
We know that your kitchen should be as unique as you are, and this is why Totally Kitchens puts you at the heart of our design process. With a detailed understanding of your preferences and needs, our Southampton kitchen design team will create a kitchen that is unmistakably yours. Whether you desire a classic rustic kitchen, a sleek modern design, or anything in between, our team can turn your vision into a beautiful reality.
During the course of our first design meeting, we can discuss everything from what types of units you require, to which appliances would suit you best, and what you do or don't like about your existing kitchen. We can talk about the type of aesthetic you like, whether modern, traditional or classic, including for worktops, sinks and taps. We will also ask for some background on your family and lifestyle.  
Our Clients Lead The Way
When working with you our Southampton kitchen design experts can help as much or as little as you need. It may be you have very fixed ideas from the start. But alternatively, a visit to our Southampton kitchen showroom may be just what's needed to inspire you, whilst knowing we're on hand to help at every step. We know what works and what doesn't when it comes to design, and we can steer you towards what is practical and achievable in respect of style and budget.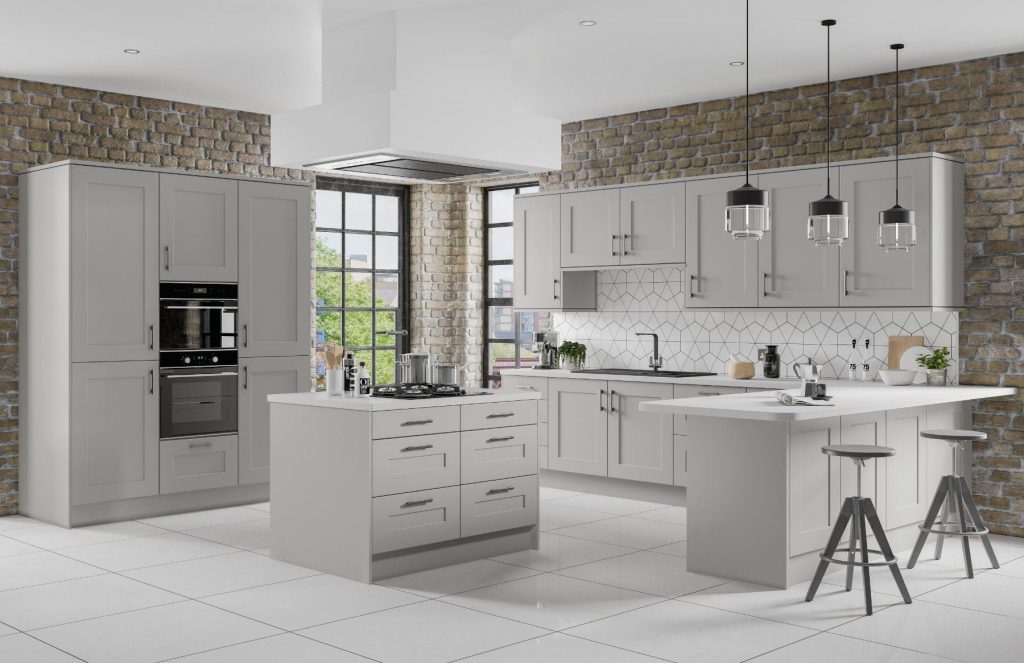 Full Colour, Personalised Kitchen Designs
Every kitchen we design is a testament to our passion for exceptional design and commitment to customer satisfaction. We go above and beyond to ensure that your kitchen isn't just a space for cooking, but a place that brings joy, comfort, and inspiration to your everyday life.
All in all, it's an in–depth process but through a practical and thorough approach to kitchen design we can establish a kitchen that is entirely right for every individual in terms of both appearance and functionality. Following our meeting we will produce beautiful, full-colour kitchen design renders which we will present to you in our showroom along with a fully-itemised quotation. 
The Totally Kitchens Commitment
Our commitment to 'going above and beyond' is embedded in every step of our design process. Whether it's sourcing the finest materials, integrating the latest technology, or ensuring every inch of your kitchen is crafted to perfection, we make sure no stone is left unturned.
Equally, our approach to customer service is as bespoke as our designs. We're here to provide professional advice, address your concerns, and ensure that the end product aligns perfectly with your expectations. We believe in building strong, lasting relationships with our clients. We value open communication and collaboration, and we are committed to your satisfaction throughout the design process.  It's this personalised approach that allows us to create designs that truly reflect you.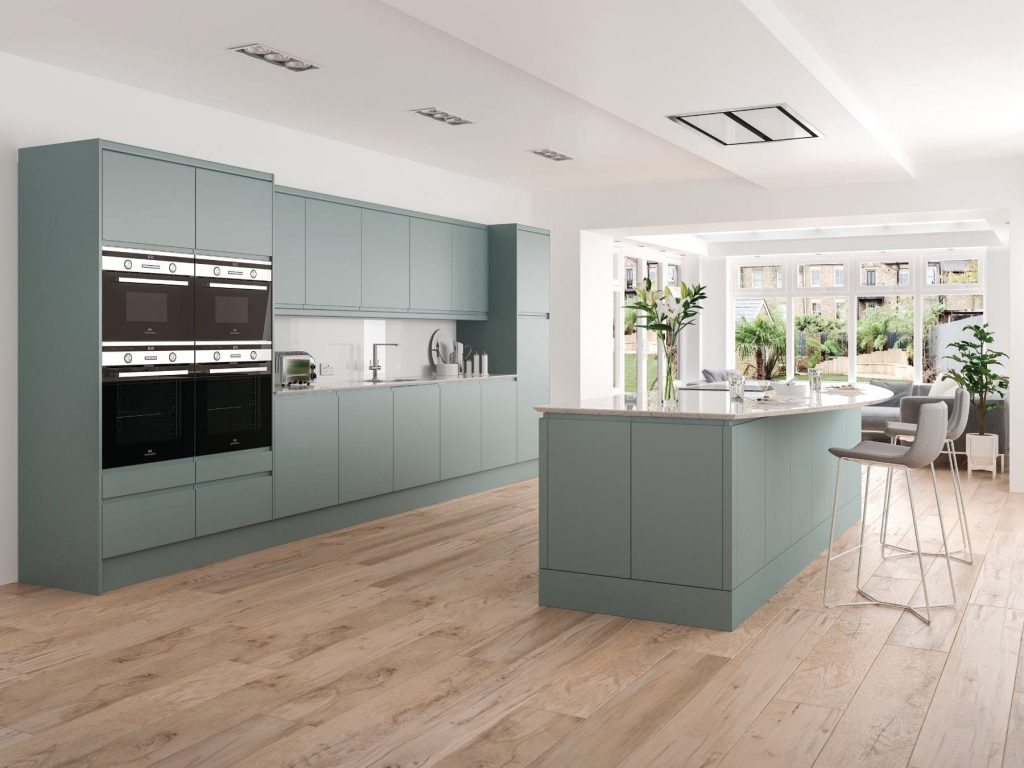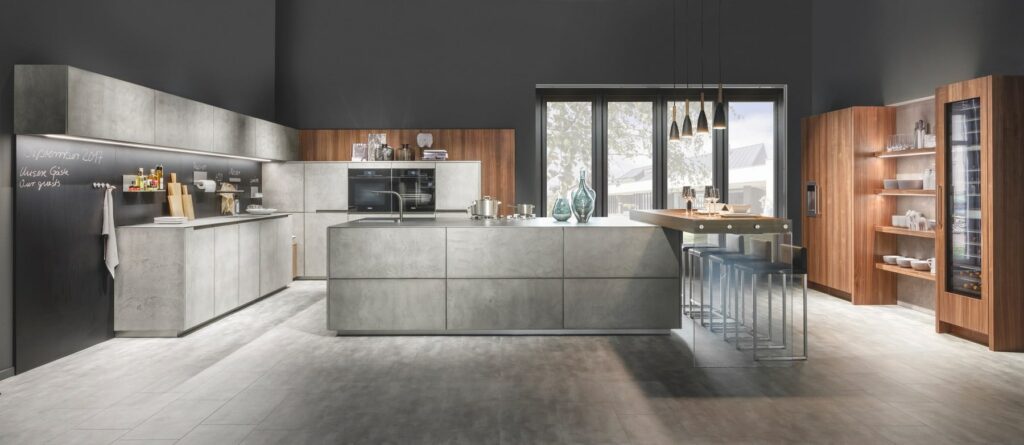 Kitchen Installation Service
At Totally Kitchens Southampton we pride ourselves on offering a fully inclusive kitchen installation service that's second to none. We can arrange all associated kitchen works whether flooring, tiling, plastering and decorating. We can even offer an installation package inclusive of building works. If it's a replacement kitchen we will remove and dispose of the old one; We can repair any floors and we can re-plaster if necessary, including re-plastering the ceiling if ceiling lighting is required. And when it comes to plumbing and electrics, we will always re-site these rather than use the existing plumbing and electrics as some other companies do.
Highly Skilled, Reliable Kitchen Installers
Prior to work starting we always advise our clients on what will happen at each stage of the kitchen installation, and provide an estimated delivery and installation schedule. But in any case, we are only a phone call away and will always be on hand to answer any questions throughout the entire scope of work. With a dedicated team of kitchen fitters who have worked with us for over 15 years, your installation is in safe hands, meaning you can relax and look forward to enjoying your newly finished kitchen!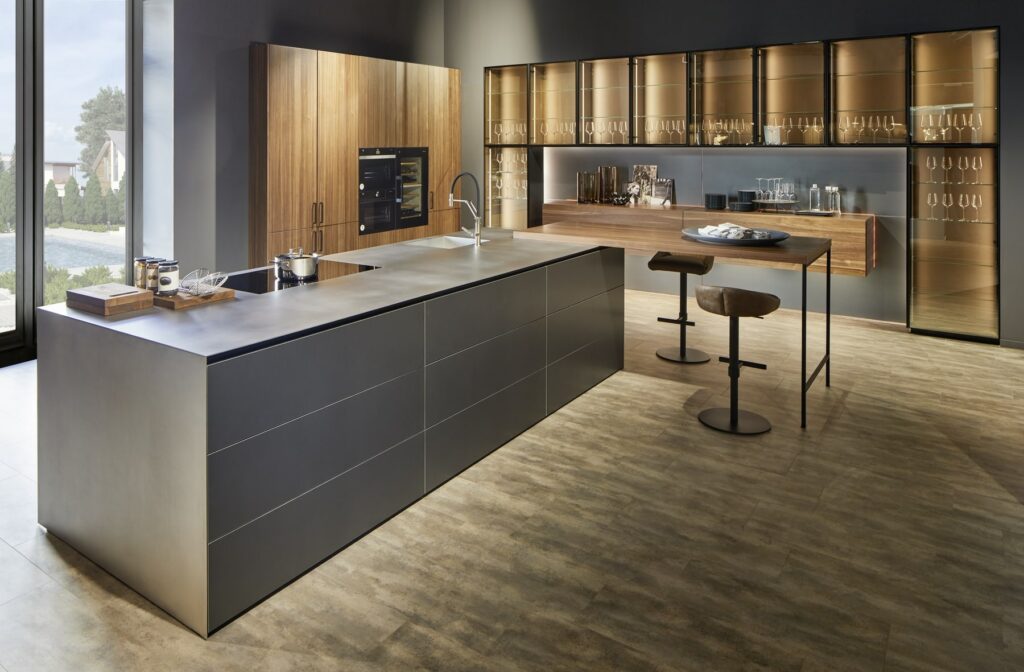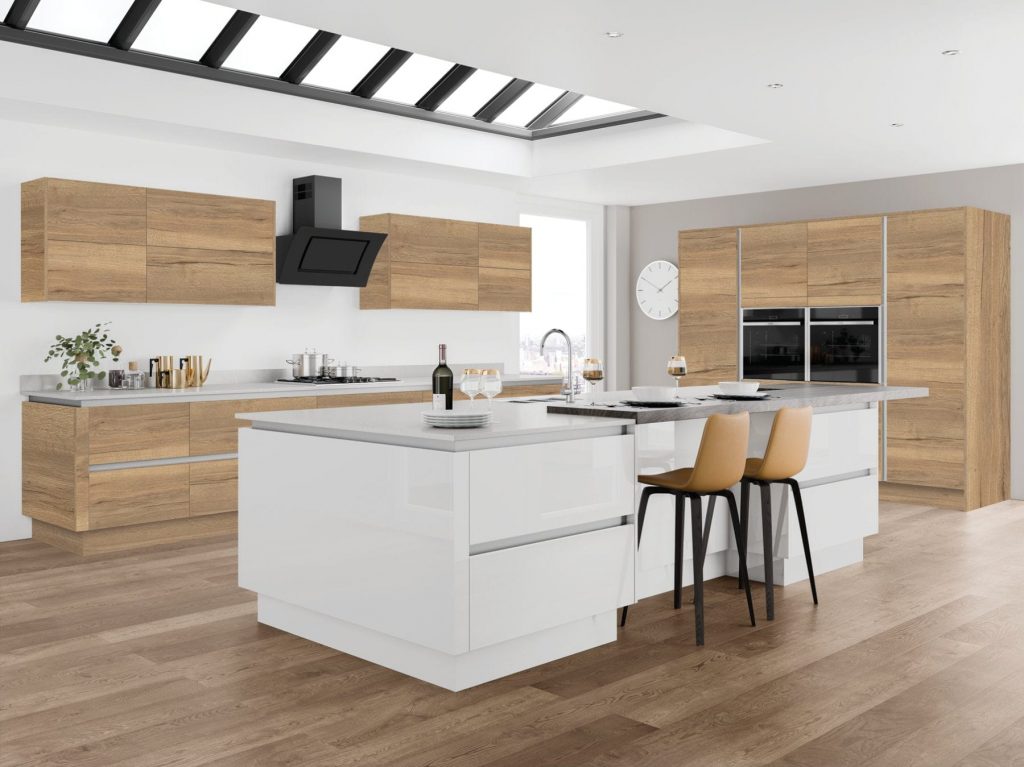 Contact Totally Kitchens for Your Southampton Kitchen Design Today
Experience the difference with Southampton's finest kitchen design service. We are dedicated to providing a seamless, personalised experience. From the first consultation to the final reveal, our team will be with you, ensuring every detail aligns with your vision and delivering a kitchen that not only looks outstanding but also functions flawlessly.
 If you're ready to embark on your kitchen design journey, contact us today. Let's make your dream kitchen a reality. 
Book A Design Appointment