We look forward to welcoming you into our stunning Southampton kitchen showroom! Here, we encourage you to get hands-on in exploring our beautiful range of kitchen products, styles and finishes. Touch the doors, feel the luxury, and view our full collections, with any kitchen finishes not on display available to view as samples. Our kitchen showroom in Southampton is certain to inspire, and the perfect place to begin discussing ideas and possibilities for your brand new kitchen project!
Opening Hours
Tuesday: Friday: 9:30am – 5pm
Saturday: 9:30am- 4pm
Monday & Sunday: Closed
Southampton Kitchen Showroom: Discover the Exceptional Quality of Totally Kitchens
Call into our stylish Southampton kitchen showroom and with so much to see, we are sure we can help you find what you're looking for. Have a browse, stop to chat, or else please book our free design service in advance if you'd like to sit down and discuss your kitchen plans in detail.
At Totally Kitchens, we believe in the power of a well-designed kitchen – it is the heart of your home, a space that embodies your personality, accommodates your lifestyle and elevates your culinary experience. A visit to our Southampton kitchen showroom is the perfect first step towards achieving this for your own home.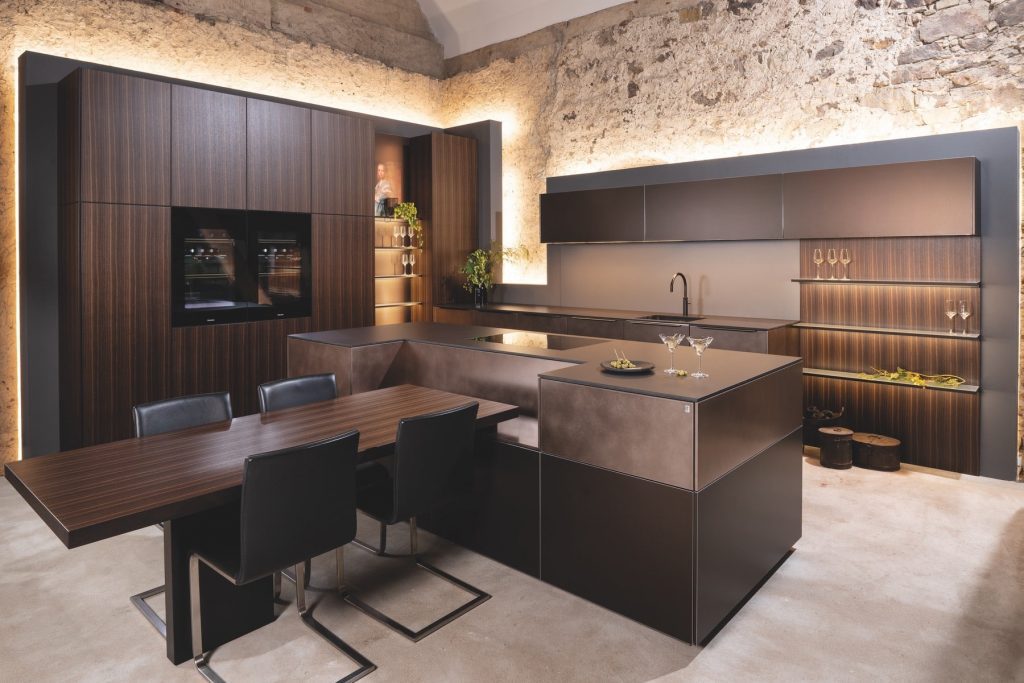 British and German Kitchens in Southampton
At Totally Kitchens, we're proud to offer both British and German kitchen brands. British kitchens are known for their charm and timeless elegance, showcasing craftsmanship that can imbue your home with a warm, welcoming feel. On the other hand, German kitchens are renowned for their precision engineering, innovative designs and sleek aesthetics, promising functionality at its finest.
In our luxury showroom you can immerse yourself in the latest contemporary kitchen styles from Germany, including gloss and matt handleless kitchen doors, luxury Burnt Oak, and appreciable finishes such as grey metallic mirror glass. We also have an impressive collection of traditional kitchens, including Shaker kitchens finished in Oak, Walnut, or a choice of luxury painted woods. Our showroom is home to door samples for every kitchen we offer from the popular German kitchen ranges, Brigitte, Ballerina, and Warendorf, as well as British brands JJO and Richmond.
Enter a World of Stunning Kitchen Design
From the moment you step through our Southampton kitchen showroom doors, you'll be captivated by an array of kitchen displays that shine with creativity and sophistication. We invite you to interact with our displays, open the drawers, feel the smooth worksurfaces and admire the precision of our soft-close hinges. Seeing and touching the materials in person provides a true sense of the quality we offer, and our showroom will help you appreciate the care, expertise, and meticulous attention to detail that goes into every kitchen we design.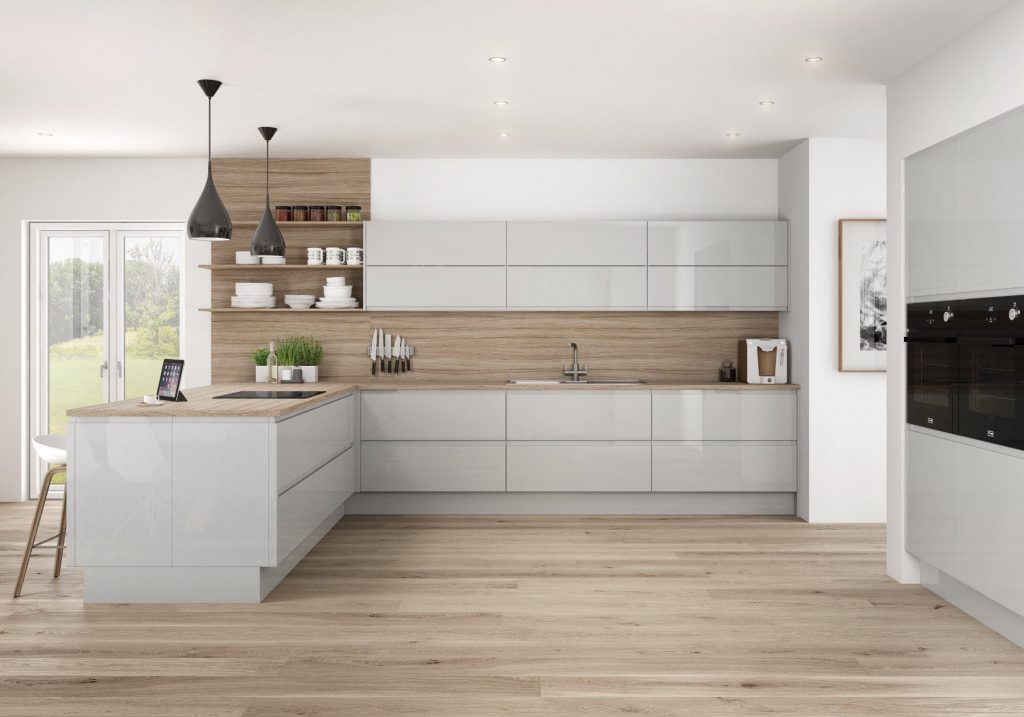 Tailored Kitchen Designs to Suit Your Taste and LifeStyle
From modern minimalistic to classical and rustic style kitchenss, we cater to a myriad of tastes. We understand that each homeowner is unique, and that's why we make sure our showroom displays reflect a wide spectrum of designs. Whether you prefer the bold and the modern or the understated and the classic, you'll find kitchen designs that resonate with your personality, lifestyle and budget expectations.
Kitchen Appliances and Worktops
Complementing our kitchen furniture, we offer a broad range of kitchen appliances including leading brands Miele, Neff, Siemens, Bosch, AEG and Caple. Our demonstration kitchen in the showroom hosts working appliances where you can discover the many functions and options available to you. Exploring and trying out the appliances is also great in helping us guide you toward the appliance best suited for your lifestyle, needs and budget. For worktops we have a vast number of worktop samples in our showroom from leading brands including Corian, Silestone, Caeserstone and CRL.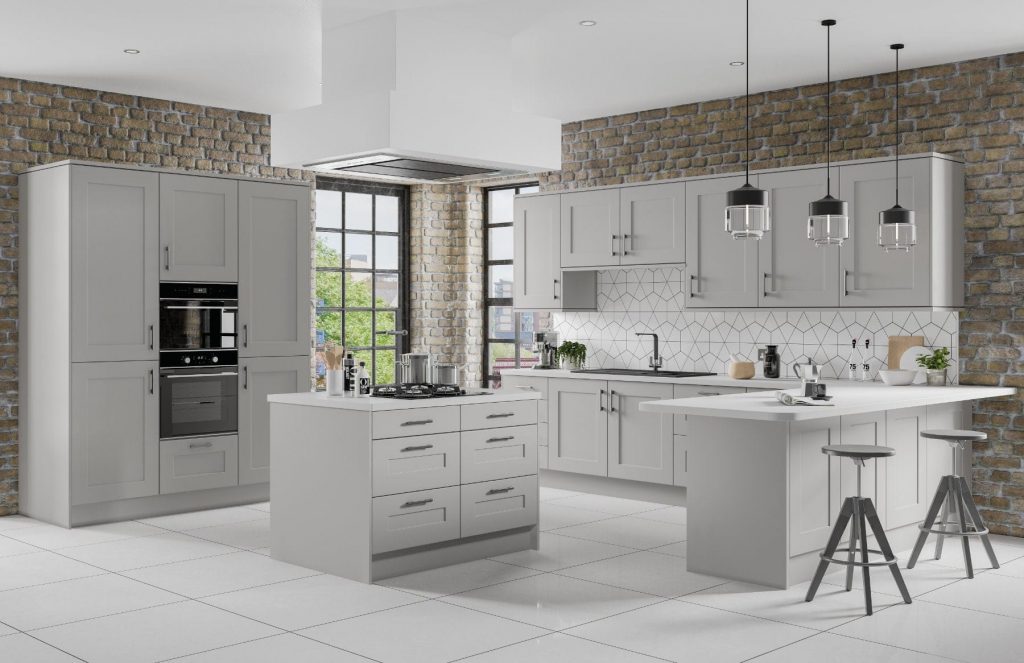 Receive Expert Guidance From Our Design Consultants
Our Southampton kitchen showroom is not just about showcasing designs; it's also about providing expert guidance. Our team of expert Southampton kitchen designers is always ready to assist you, understanding your requirements and advising on design choices that would best suit your needs. They can guide you through our selection, helping you visualize how different elements could come together in your own home.
And this is another great benefit of visiting our Southampton kitchen showroom which is the opportunity to make informed and confident decisions. Online images can be helpful, but they can't always convey the real look and feel of materials, colours, and finishes. By experiencing our kitchen designs firsthand, you'll be able to make choices with confidence, knowing exactly what you're bringing into your home.
Experience the Latest Kitchen Trends
At Totally Kitchens, our expert team believe in staying ahead of the curve, and our showroom displays are frequently updated to reflect the latest trends in kitchen design. From innovative storage solutions to cutting-edge appliances, visiting our Southampton kitchen showroom means you'll be among the first to see what's new and exciting in the world of kitchen design.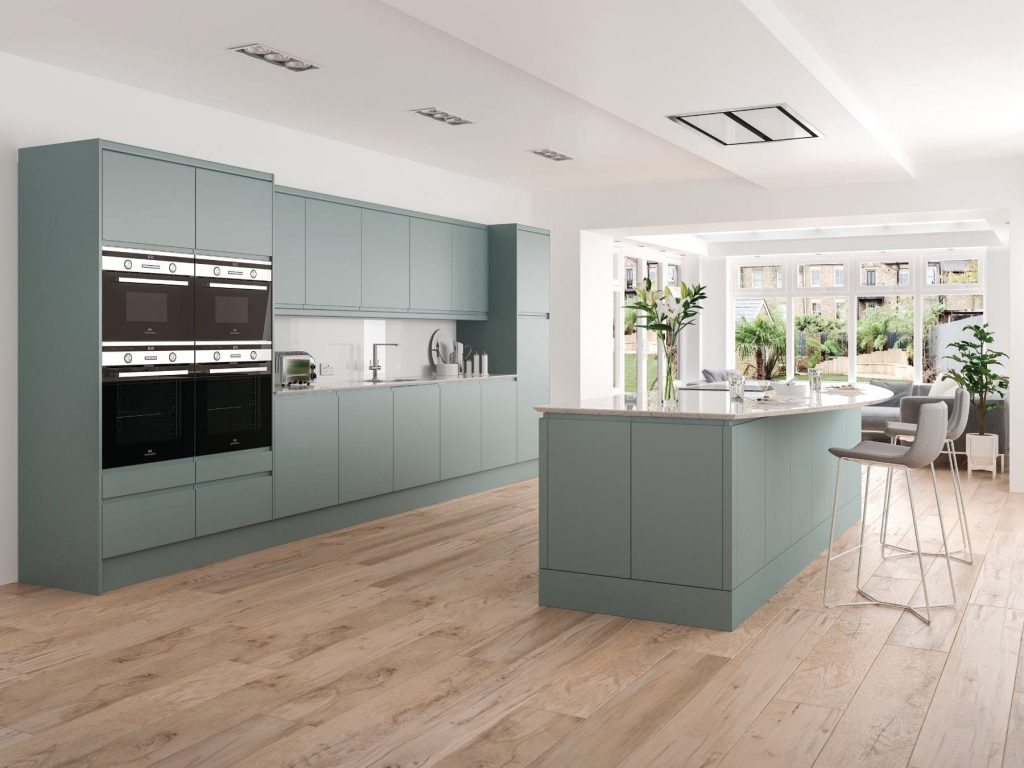 Create the Perfect Kitchen with Totally Kitchens
Choosing a new kitchen is an exciting journey. At Totally Kitchens, we are committed to making this experience a joy from start to finish. We invite you to visit our Southampton kitchen showroom and embark on the exciting journey of creating your dream kitchen. From the quality of our materials to the knowledge of our design consultants, we're ready to make your kitchen vision a reality.
At Totally Kitchens, we're not just creating kitchens; we're creating the heart of your home. So, book your free kitchen design visit in our Southampton kitchen showroom and begin the journey towards achieving your dream kitchen. We look forward to welcoming you.